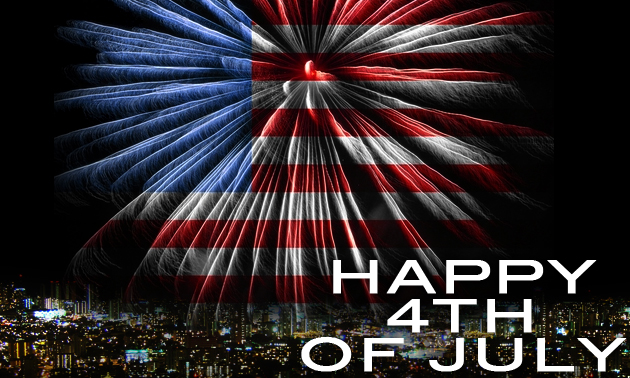 The 4th of July is one of the most significant days in the United States calendar, as it extravagantly marks the US independence. It is the special day when the United States of America was publicly declared to be a free country from the bondage of Great Britain in the year 1776. Independence Day in the USA is celebrated as a biggest federal holiday when Americans show off their love and affection to their nation. Amidst the patriotic fervor that prevails in the US on this day, El Pasoans also indulge in several activities and events along with their Families! Where will you be to celebrate America's independence day?

1. City of Socorro Independence Day Extravaganza
Address: Cougar Park, 10664 Socorro Road, Socorro, TX
Time: Approx: 4:00 p.m. until after dark
2. Western Playland
Address: 1249 Futurity Dr, Sunland Park, NM 88063
Time: 3:00 PM – 10:00 PM
3. Pop Goes The Fort
Address: Biggs Park, 11388 Sergeant Major Blvd, Fort Bliss, TX
Time: 4:00 PM – 10:00 PM
4. Wet N' Wild Waterworld
Address: 8804 S Desert Blvd, Anthony, TX 79821
Time: 9:00 p.m.
7. Ascarate Park

Address: 6900 Delta Dr, El Paso, 79905

Time: Day Long Celebration with Fireworks at 9:00 p.m.
Nearby Shows on July 4
1. City of Las Cruces 4th of July Celebration
Address: 3205 Arrowhead Dr, NMSU Campus, Las Cruces, NM
Time: 4:00 PM – After Dark
2. Old Mesilla 4th of July Celebration
Address: Historic Plaza, 2231 Avenida de Mesilla, Las Cruces, NM 88005
Time: 9:00 p.m.
3. Inn of the Mountain Gods
Address: 287 Carrizo Canyon Road, Mescalero, NM
Time: 3:00 PM – 10:30 PM
Wishing You and Yours a Proud American Holiday! Happy Independence Day!