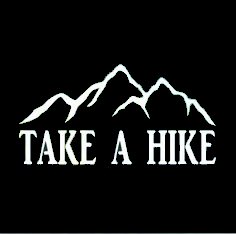 With an average of 200 days of sunshine every year and over 150 miles of trails El Paso is a Hiker's Dream! Trails come in all sizes and levels with some being beginner level and 1 mile or less while others are up to 14 miles and designed for the most experienced hikers.
Sunday, November 17 is National Take A Hike Day and there is no place better than El Paso to celebrate.
For the most experienced hikers this 3.4 mile, 1,715′ ascent trail stretching between two canyons is not for the faint of heart. With steep and difficult ascents and two bouldering sections this trail will test your endurance. But the rewarding views will be worth it all at the finish line.
Good for all skill levels this 6.6 mile trail is relatively flat and makes for an easy, enjoyable day out with family or friends. Bring a flashlight to light the way inside the Mines and plenty of water and sun protection as this trail has no shade.
A super short hike takes you to Native American caves that you can enter and explore. With a steep grade at the end this trail ranks at an Intermediate Level and the caves offer some of the only shade in and around the Tom Mays unit at Franklin Mountain State Park.
With a smaller incline than most this is a great choice for beginners. Featuring over 41 miles of trails the Lost Dog Trailhead has a trail for everyone including the 14 mile Tour de Lost Dog. With views of El Paso & its surroundings this is a must do.
There are so many more great hiking and biking trails in and around El Pase that we could not possibly mention them all.
Check out the El Paso page of HikingProject.com and the El Paso page of AllTrails.com for an extensive list of local hiking and biking trails.