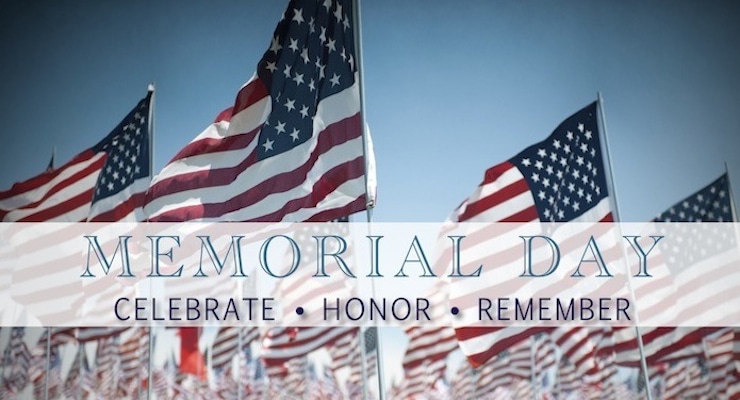 Memorial Day is a day set aside to remember with gratitude and pride all those who paid the ultimate sacrifice for our country and our freedom.
Let's all take a moment or two out of our day and consider one of these kid-friendly Memorial Day activities right here in El Paso, TX to teach the next generation the importance of honoring our fallen heroes.

1. Visit A National Cemetery

Consider taking your children to a National Cemetery. Take flowers to place on a grave or attend a Memorial Day Ceremonies. Talking about how some people die bravely while protecting our country may help your children understand why we take a day to honor those men and women. Fort Bliss National Cemetery will be holding a Livestream Memorial Day ceremony on the Fort Bliss Garrison HHC Facebook Page on May 25 at 9:00 AM.

2. Fly The Flag
Fly the red, white, and blue with pride! If you don't have one help your with a patriotic themed craft while teaching your kids how to respect and honor our flag.


3. Send A Care Package
While Memorial Day is set aside to honor those service members who have given the ultimate sacrifice it is never the wrong time to honor those living service members who are currently risking their lives to protect our country by sending a card or care package to them. Don't know a service member to send to? AnySoldier.com is a website that will connect you with a service member who is currently serving.

4. Make A Patriotic Dessert
Show off your American pride with some red, white, and blue desserts. Round up your kids and let them give you a hand before they get to enjoy the yummy treat. If you know a service member invite them over to share!!

5. Visit A Military Museum
Take a moment to learn about the heroes and events of the past by visiting a Military Museum. While Fort Bliss & Old Ironsides Museum as well as White Sands Missile Range Museum may currently be closed you can check out the Top Eight Military Museums Virtually!

No matter what you choose to do this Memorial Day may it be filled with memories and peace!