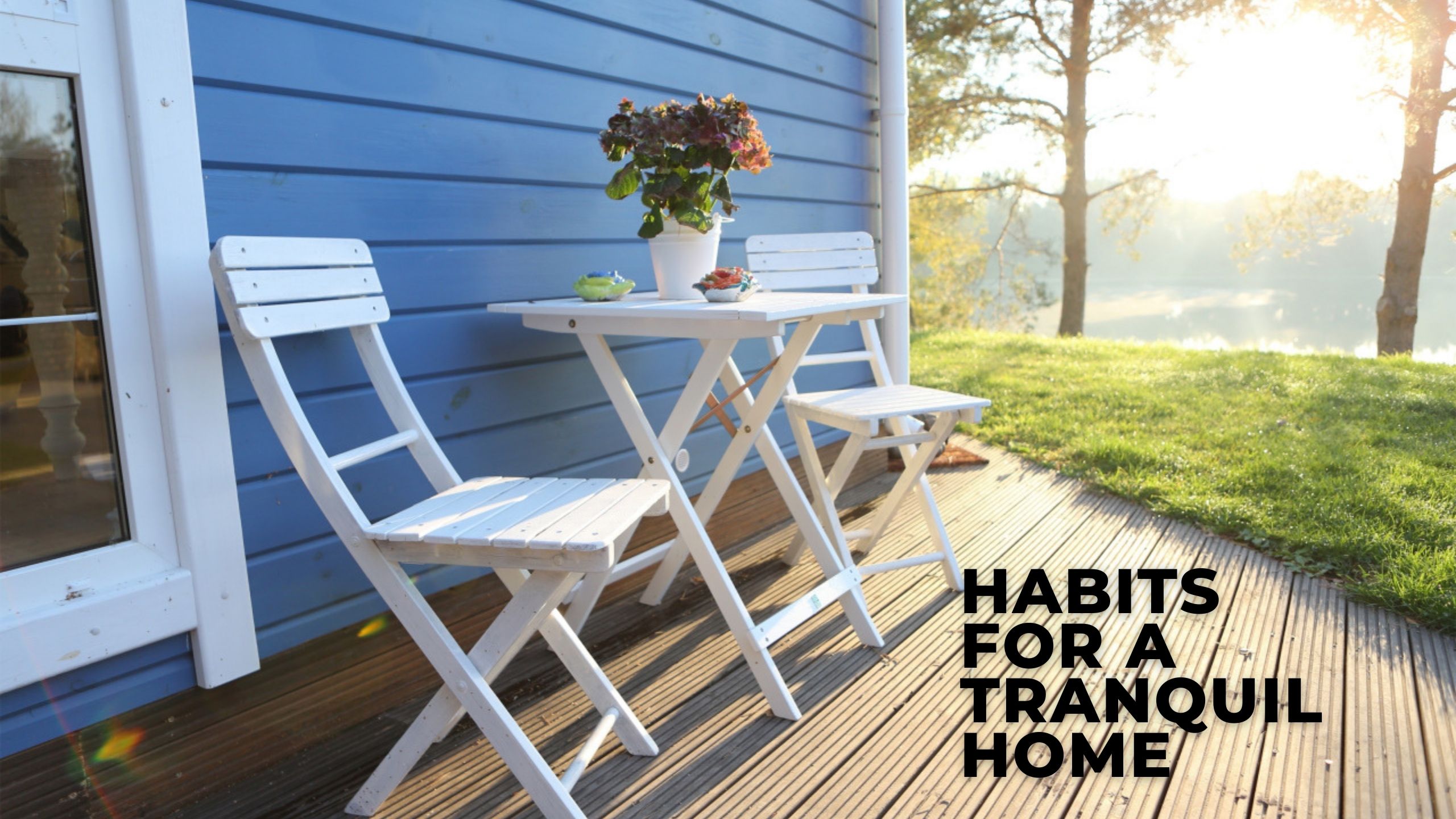 Life is crazy. Cah-ray-zee. And while you wouldn't have it any other way from 9 to 5 (OK, more like 8 to 7), the insanity should stop at your front door.
That's why you bought your home, right? To have a place to rest, recharge, and come up with your next trailblazing idea. A few inspirational ideas for your home may be all you need to put it on the path to tranquility.
A Nook to Bliss Out In
Put your Tranquility Nook away from potential distractions and away from where the high traffic areas in your home. If possible, use the area by a window for natural lighting and a breeze when the weather is agreeable. Choose cool, calming colors, cozy blankets, and some potted plants to add tons of comfort & peace.
Your blissful nook doesn't have to be indoors: created a tropical escape in your backyard or on your balcony. Use plants, whether in the yard or in pots — including aloe, vegetables, herbs, small palm trees, cacti, and orchids.
A No-Fail System for Organization
Give everything in your entryway a home. Install a key hook and a place for the mail. If you have an entry closet add hooks for hats & scarves or bins for bags & backpacks.
Use bins, baskets, and even rolling carts to organize all the clutter, paperwork, and whatever everyday stuff that accumulates on a regular basis.
Don't forget to allow some space for mess. As much as we would like to we won't always have a spotless and tidy home. But you can cut down on the clutter by creating space where a mess is ok.
A Drop Zone to Separate Work From Home
We've all heard the old adage "Leave it at the door" but sometimes it's hard to physically or mentally switch from work life to home life. Carve out some space in your foyer, kitchen, or in whatever space works the best for you to drop off all the paraphernalia and trappings of work. Make sure a charging station is part of the set up so you can drop off the devices and electronic work gear as well.
An Easy Way to Spend Time Outside
Get outside and get active. If your home is in a walkable neighborhood get out there and experience nature, instead of watching it through the car windows. Use your yard as a place to unwind at the end of the day. The sounds of nature are soothing and de-stressing.
Don't have a big yard? That's ok windows will get you a dose of nature, too. Leave the windows uncovered during the day to get as much of the benefits of daylighting as you possibly can.
A Focal Point to Find Peace and Motivation
Visualization is such a powerful tool to use to get focused, relax, and unwind at the end of the day. Create an inspiration or mood board. There are no rules, your board can be big or small, bold or pastel, they can have a theme or just be wonderfully random. Make it yours!