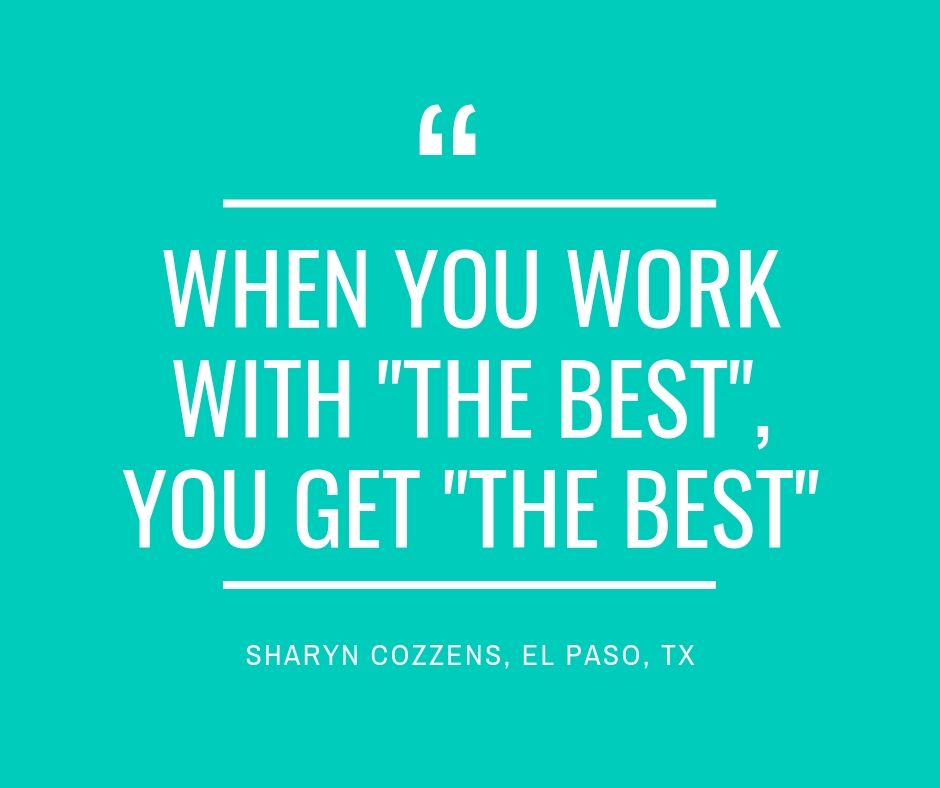 When you work with "The Best", you get THE BEST!! I highly recommend this couple, Kevin and Robyn Cooper, if you need an expert realtor's team. They are amazing!

I was very impressed with the initial presentation when I was interviewing realtors. Kevin was very calm and introduced himself, his team, and how they would market my home. I liked that Robyn, his wife, did staging and worked for the buyer while Kevin worked for the seller. He was very knowledgeable about homes for sale or had sold in my area and east side of town. He also looked at my home and improvements with expertise about the quality. I had decided to use him even before I interviewed the third realtor.

Working with Kevin and Robyn was a total pleasure. They told me what to do, and I followed their guidance. I believe that is why my home sold quickly, and the selling process was so easy. They both were very respectful of my feelings as well as of my property. I loved them both.

My house sold quickly, and I was kept informed during the entire process. It was handled efficiently especially as I had never been through this process by myself and needed total guidance. Any time I had a question, it was answered within a very short time by Lena from the office or Kevin. It made me feel quite protected. This entire team worked great on my behalf. I thoroughly enjoyed each of them.

Lena was a blessing for me. She answered emails and texts in a very timely manner. She also called or returned calls quickly. Biggest regret is I never got to meet her in person. She is and was a total sweetheart.



— Sharyn Cozzens, El Paso, TX